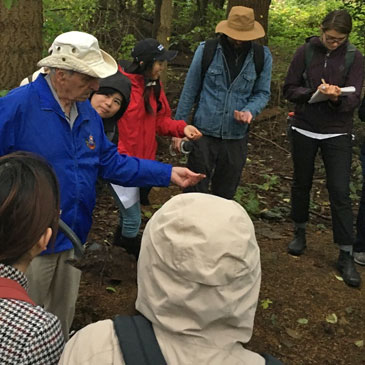 Dr. Leslie (Les) Lavkulich was born and raised on a farm in southern Alberta. He attended the University of Alberta where he received a BSc in 1961 and an MSc in 1963. In 1967 he was awarded a PhD from Cornell University.
Les joined the Department of Soil Science at the University of British Columbia as an Assistant Professor in 1966, promoted to Associate Professor in 1971 and to Professor in 1975. In 1980 he was appointed Head of the Department of Soil Science, and also in that year established the foundation for the Institute for Resources, Environment and Sustainability and the Fisheries Centre (now Institute for the Oceans and Fisheries).
Les has taught Introductory Soil Science, Identification, Classification and Geography of Soils; Land Classification; Pedology; and Colloidal Properties of Soils. Recently he introduced an undergraduate course focussing on the Energy-Water Nexus and a graduate course on Resource Systems Management.
His research has focused on soil genesis, environmental chemistry, mine reclamation, forest soils, and maintenance of environmental goods and services, sustainable ecological systems, land use hydrology, environmental contaminant reclamation, land-water interactions, asbestos chemistry and human health hazards, urban metal contamination, and communication of science for informed policy development.
View All Associates